Air pollution is a growing concern worldwide, with many individuals experiencing respiratory problems due to the increasing levels of pollutants in the air. This is where air purifiers come into play, as they help clean the air by removing harmful pollutants such as dust, pollen, smoke, and pet dander. Air purifiers work by using filters that trap these pollutants, and one of the most important components of these filters is the air purifier filter.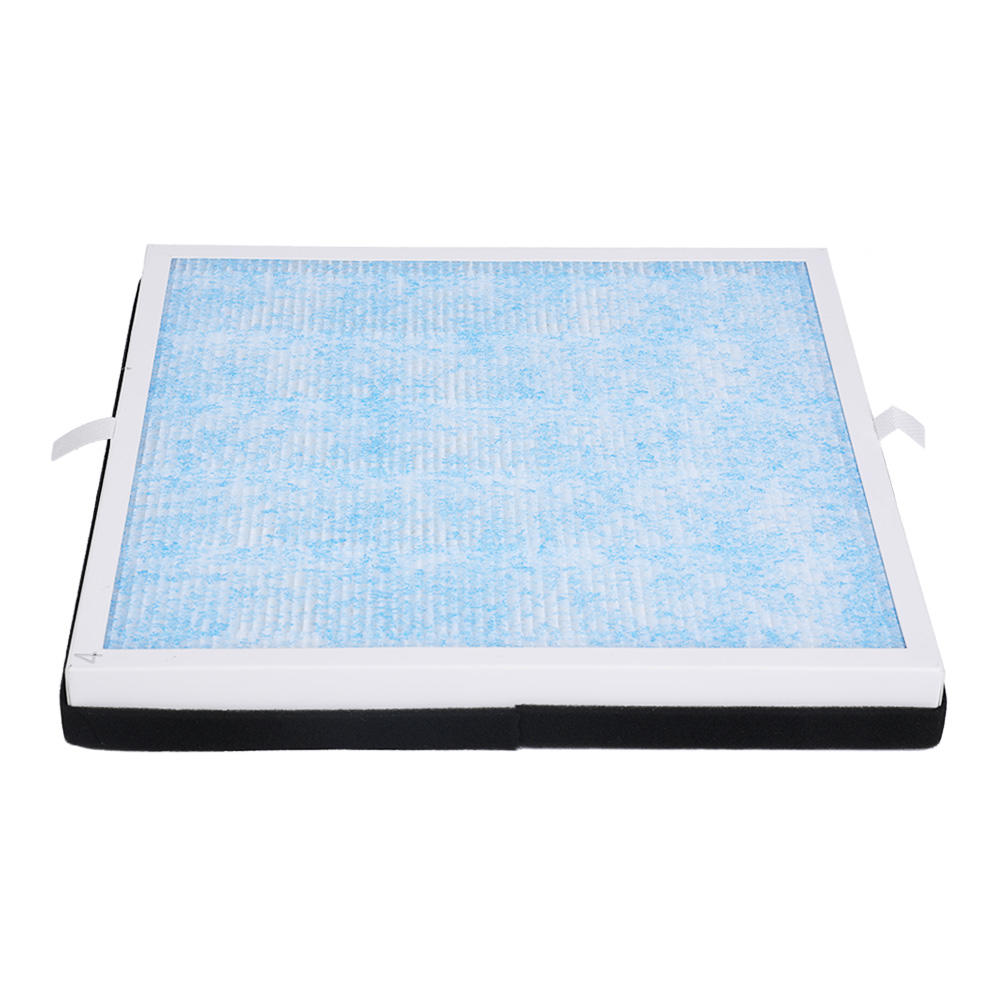 An air purifier filter is designed to capture and remove particles from the air. These filters come in different types, including mechanical filters, electrostatic filters, and activated carbon filters, each with its unique way of filtering the air.
Mechanical filters are made up of a dense mesh of fibers that capture airborne particles as they pass through. These filters can trap larger particles like dust and pet hair, but they may not be effective at removing smaller particles like smoke and bacteria.
Electrostatic filters work by creating an electric charge that attracts and captures particles. These filters can capture both large and small particles, making them more effective than mechanical filters. However, they can be expensive and require regular cleaning to maintain their effectiveness.
Activated carbon filters are made up of activated carbon, which is a highly porous material that can absorb pollutants like smoke and odors. These filters are effective at removing odors and harmful gases from the air, but they may not be as effective at removing particles as mechanical or electrostatic filters.
When choosing an air purifier filter, it is important to consider the size and type of particles you want to remove from the air. Some filters are more effective at removing specific pollutants than others, so it is important to choose a filter that matches your needs.
In addition to considering the type of filter, it is also important to consider the quality of the filter. Cheaper filters may not be as effective at removing pollutants as more expensive filters, so it is important to invest in a high-quality filter to ensure the best possible air quality.
It is also important to regularly replace the air purifier filter to maintain its effectiveness. Over time, filters can become clogged with pollutants, reducing their ability to remove particles from the air. Most air purifier manufacturers recommend replacing the filter every six to twelve months, depending on the level of pollutants in the air.
Air purifier filters
play a crucial role in maintaining good air quality. By choosing the right type of filter and regularly replacing it, you can ensure that your air purifier is working effectively to remove harmful pollutants from the air.