Humidifier filters
are a great way to keep the air in your home hydrated, and they work especially well during the winter months when indoor humidity levels can plummet.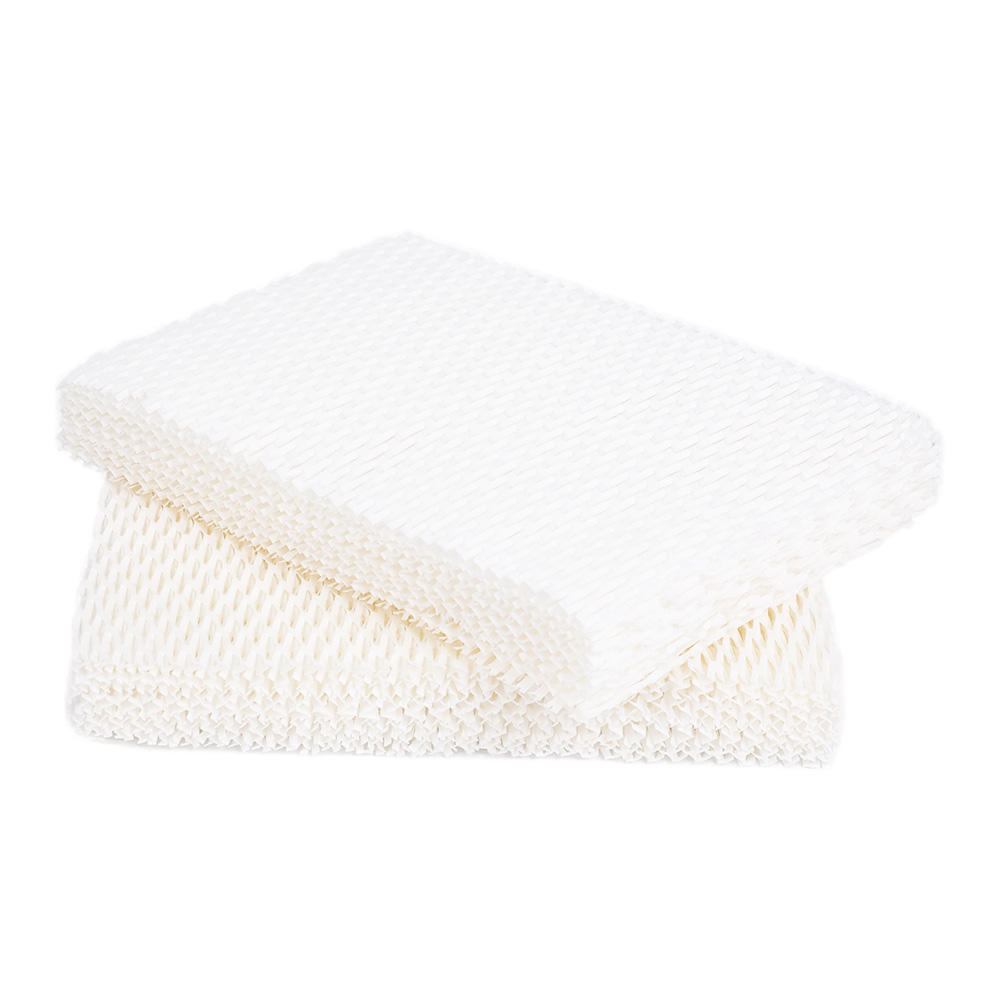 However, to make your humidifier run at peak performance, you must change the filter on a regular basis. This is especially true if you have hard water, or if your humidifier is used daily.
Air Filter
Unlike a traditional humidifier, which simply adds moisture to the air, a humidifier with an air purifier filter removes pollutants from the incoming air before circulating it through the water tank. This makes it a much more efficient solution than just using a humidifier with no filter.
Both air purifiers and humidifiers can be used in tandem to provide a cleaner, healthier indoor space for your family. In general, a humidifier is used to combat the symptoms of a cold or dry skin while an air purifier helps reduce allergens that may trigger allergy attacks.
A purifier also improves overall home air quality, removing odors, mold spores, pollen, dust mites, and pet dander. This can be especially beneficial for baby's rooms since odor is one of the major causes of a baby's early onset of health problems, including allergies.
Lastly, an air purifier can also help slow the transmission of COVID-19 viruses in your home. This is a huge win for your family.
Water Filter
A humidifier is one of the best tools a homeowner can have to combat the dry air in their home that leads to nasal problems, headaches, itchy skin and red eyes. The water panel (or filter) in a humidifier is a rectangular piece that works to absorb moisture from the air and disperse it throughout your home.
A bypass flow-through style (bypass - also called "biscuit" or similar variant names) uses a pipe to bring water directly to an electrically controlled valve at the top of the humidifier. This type does not evaporate all of the water, resulting in a waste that contains residual minerals and requires a connection to a drain.
This anti-scale humidifier filter employs the scale inhibiting properties of polyphosphate to enhance the efficiency and cleanliness of all furnace humidifiers by coating hard water minerals so they cannot interact with each other to form hard scale and stick to humidifier parts, thereby making them easier to clean. It installs in just a few minutes, does not require any maintenance under normal use and generally lasts one humidification season (6-9 months) depending on the level of contaminants in your source water.
Filter Pad
The humidifier has many parts and one of the most important is your filter. Not only does your filter help protect your furnace from the elements but it also helps make sure your indoor air quality is in check. You'll want to be sure to replace your filter on a regular basis to keep your family healthy and happy. The filter is your home's first line of defense against allergens, viruses and bacteria that can cause respiratory problems. In addition to your filter, there are a few other things to consider when it comes to maintaining the health of your home's air.
For starters, you'll need to decide what's the right type of filter for your home. This will depend on the occupants of your home, your current indoor air quality and your budget. It is also a good idea to consult with an expert to ensure you're getting the best product for your needs. You can find out for yourself by contacting the pros at Jerry Kelly Heating & Air Conditioning today.
Filter Enclosure
The filter enclosure of a humidifier is an important part of ensuring that the air inside your home stays at a healthy level of humidity. Dry air isn't just uncomfortable, it can also cause nosebleeds, headaches, and itchy skin.
The best way to keep your humidifier filter clean is to regularly check and replace it. A dirty filter can slow down the fan system, restrict airflow, and damage the unit's electronics.
Depending on the environment and the amount of use, filters should be changed at least every 1-2 months or more. Grease or airborne oil will quickly clog them, making the system work harder to maintain the desired temperature.
Universal Air Filter Company offers design support and made-to-spec prototypes that can help engineers meet IP rating requirements for dust and water ingress protection. Contact us today to discuss your next project and receive a free quote!